Helping you pack right the first time
You might think the Cook Islands would be an easy destination to pack for but there are a few essentials you'll need to bring that you might not have thought of.
While some items can be purchased when you arrive, you'll most likely have to leave them behind so you don't exceed any weight limit if you only have carry on luggage so it might be easier to bring every thing you'll need.
After traveling to Rarotonga many times, I have been able to get my packing list down to the most essential items you'll need to bring, especially if trying to stick to the airline limit of 7kg carry on luggage.
Print your own PDF Packing list below!
Essentials Packing List
All you'll need in the Cook Islands when flying with minimal, carry on luggage only.
SCI Packing List.pdf
Adobe Acrobat Document
175.7 KB
BAGS
When traveling to the Cook Islands as cheap as you possibly can, I recommend leaving your hard case at home. I've never been able to find a case lighter than 1.8kg and even this tare weight is too heavy if only taking carry on luggage to your flight to cut costs.
While these cases are easy to move around on wheels you should choose a lighter option and go for a soft duffel or sports bag, even better a lightweight backpack. These bags only weigh between 600gm to 1kg leaving you more weight for your actual items and even a little room for a few souvenirs to bring home.
Take a small travel bag (or handbag) for everyday use too. A sash type bag or small backpack is best as you can still have use of your arms to take photos of the beautiful scenery at a moments notice.
TRAVEL WALLETS
Everybody should be traveling with these handy and safe items: 1, a document travel wallet with zip and 2, a card wallet to hold money and credit cards.
The first, a document wallet will hold all paper documents like passport, tickets and any paperwork you are taking on your holiday.
Paper actually weighs a lot, try to keep your paper tickets and info to a minimum. Pamphlets and maps are available at the airport terminals in Cook Islands so no need to bring these as you can pick them up on arrival.
The second type is a small aluminium carrier to hold your credit and EFT cards. They will be protected from any thieves at airports (not in Cook Islands, but usually your airport back at home and while in transit where it's busier). They prevent people from scanning your cards and stealing your hard earned and saved holiday funds.
CLOTHING
With the average temperatures in Cook Islands 27℃ (80℉) in the warmest month of February and 23℃ (73℉) over July, the coldest month, you won't need to pack a lot of clothing. A few simple outfits are all that's needed. Pack lightweight cotton items as you may sweat while being in the tropics. I recommend 2 or 3 casual outfits and 1 evening outfit.
Bathers or swimwear are a definite must and the most important. You might want to pack 2 sets as you'll be swimming so often. I wear 1 while the other is still drying from the previous swim.
*Note* Clothing takes much longer to dry in the moist air of the tropics. If you're lucky enough to have air conditioning in your accommodation, hang close to this air as it will dry faster.
FOOTWEAR
Minimal footwear is only required. Wear your heavier shoes on plane (sneakers or similar) and pack only very light shoes: Flip flops, jandals or thongs, depending which country you're from.
The most important footwear to remember are your reef, or aqua shoes (also depending where you're from. These will protect your feet while swimming in the lagoon. Please don't step on the coral while wearing these. We want to protect the coral and you'll want to protect your feet from the stone fish that may be lurking in the sand and around the rockier areas.
TOILETRIES
As we all know, we have to stick to the 100ml limit for each bottle of gel or liquids in our toiletries but there's also a limit on the amount of these bottles you can take to and from the Cook Islands.
I've been advised by customs staff in Rarotonga that all of your 100ml bottles must fit inside a sandwich sized zip lock bag or 500ml plastic décor or sistema container, with the lid on. I loved the way staff measured this for me last time I was in the Cook Islands. A very cute and Rarotongan way of measuring limits.
The most important liquid is your sunscreen and insect repellent, followed by your deodorant and all other toiletry items. Another thing you might need and girls/ladies of frizz prone hair, is some product to tame that frizz or be prepared to not care about your hair. Better still, buy some coconut oil while here and use sparingly to tame your frizzy locks if prone to fuzz in the tropics.
EXTRAS
There's a few necessary extras you'll want to pack; Sunglasses, because the sand is so bright. A hat for sun protection or maybe to cover that frizzy hair? Although just take one, as girls and ladies you'll probably spend more time with a flower in your hair or behind your ear and just dealing with fluff, ha.
Take a very thin towel. I recommend a Turkish towel as they are lightweight and dry faster. Your accommodation will most likely provide a bath towel but you'll need another towel for all of that swimming.
Pack a book to read. If not just for flying but to read while lazing around a pool or on the sand. You'll find a free copy of the ESCAPE magazine available around Rarotonga and sometimes at your accommodation. These are a great read if you want to leave your book at home to cut back on weight.
A camera is super important to take all of those selfies and once in a lifetime shots …unless of course you're planning return trips. Any camera of choice, whether it's a GoPro, SLR or even your smartphone, you just need to pack a camera.
If using your phone mostly as a camera, I recommend taking a transparent waterproof phone cover. One that hangs around your neck and seals at the top is ideal. You will want to protect it while kayaking or stand up paddle boarding as these are perfect picture moments.
If your weight limit allows, you can take some packaged food with you to cut costs, but I like to buy some food when there as it's about the supermarket prices are similar to home.  
If you happen to have check on luggage, you are allowed to carry an esky (or chilli bin) full of meat!, as long as it's been properly vacuum packed and your esky has been plastic wrapped to prevent opening in transit. A lot of Kiwi travellers do this as it's much closer to home and will probably stay frozen for longer than Aussies or further traveling tourists.
The last, but very important item you'll need is a snorkel and mask. A must have for swimming in the lagoon as you'll probably spend hours exploring underwater, gazing at the fish and other creatures down there so take a good set with you. As you'll be wearing reef shoes in the lagoon, I don't think flippers are a necessity. They weigh too much and are too bulky.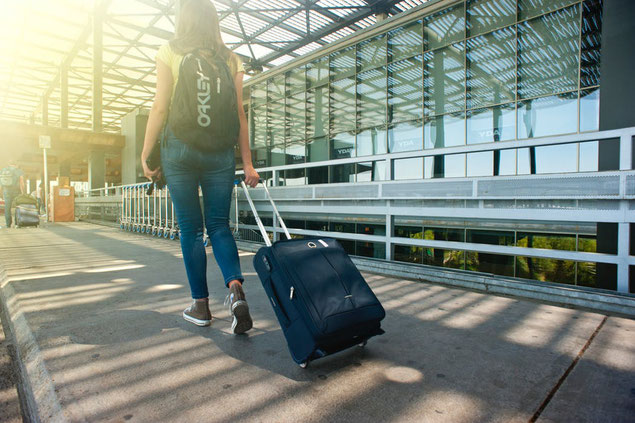 ---
MY PACKING LIST FOR 10 DAYS
Turkish towel
Bathers x 2
Pareu
Long Dress
T-shirt dress
T-shirt
Singlets x 2
Shorts x 2
Waterproof phone cover
Sun hat
Snorkel & Mask
Reef shoes
Thongs (Flip flops/Jandals)
Toiletries
+ THESE ITEMS IN A SHOULDER BAG 
Travel wallets – document & credit card
holder
Phone
Book
Sunglasses
WEAR ON FLIGHT
Lightweight pants
Top
Light jumper/sweater 
Sneakers
*Wear bathers underneath clothing if they weigh over a few hundred grams to save on carry on luggage weight
---
Essentials Packing List
All you'll need in the Cook Islands when flying with minimal, carry on luggage only.
SCI Packing List.pdf
Adobe Acrobat Document
175.7 KB
---