The touch, tastes, smell, sights and sounds of the Cook Islands. This is where you need to be if only for a little while because all your senses will be ignited as you unwind, relax and reset on this tropical island paradise.
The minute you step down from the plane on to the tarmac at Rarotonga International Airport your senses will be stirred. By the end of your first day you'll begin to feel grounded and be in touch with your senses again. Slow down to the pace life should be experienced at and have the best holiday possible.
You'll enjoy everything about your holiday igniting memories when home that were woken while here in Cook Islands..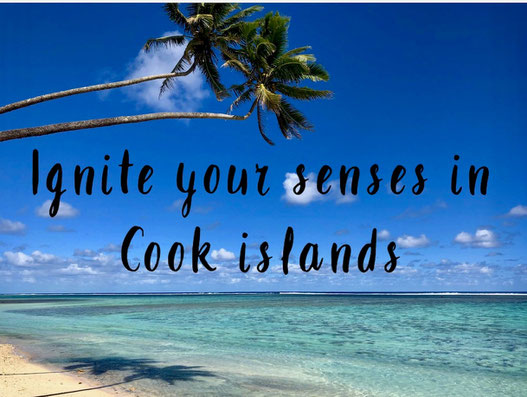 SMELL
As the door of the plane opens a floral scent ignites your smell sense. Warm tropical air mixed with the floral 'ei being placed around your neck as you approach your transfer bus is strong and heavenly.
Igniting your sense of smell you will enjoy all scents of Rarotonga but mainly the flowers in bloom everywhere, changing the aroma as you travel around the Island.Floral perfumes can also be found in coconut oil sold in the Cook Islands. It really is a floral scented Island.
Food being cooked in homes and restaurants around meal times release the smell of nourishment making your mouth water.
Sometimes while driving past the airport you'll get a waft of A1 fuel as a reminder you're on a tiny Island in the Pacific Ocean. Small fires on properties burn coconut husks and plant cuttings that smell quite nice as they're not overpowering.
The scents of Rarotonga are lovely. It's a pleasant smelling country that will create fragrant memories to take home.
---
SIGHT
You'll notice quickly that the prominent colours of Rarotonga are green and blue, in every shade possible. Literally everywhere you turn your head you'll be amazed at how beautiful this place is. Look one way to see the changing blue hues of the lagoon. Look the other way to see the jaw dropping mountain peaks which also change throughout the day depending on the sunlight. It's a picturesque landscape where rugged meets tranquil with palms everywhere in between to soften the transition.
Another beautiful sight to entertain, are the island dancers. Performers dance to drum beats and ukulele wearing traditionally weaved costumes adorned with shells, seeds and colourful flowers. They move fast and with broad smiles which are infectious. 
If you're lucky enough to be sleeping beachfront, you'll have one of the most stunning sights in the world to wake up to. The crystal clear lagoon right in front of you as natures swimming pool just metres from your bed! It's a sight to behold.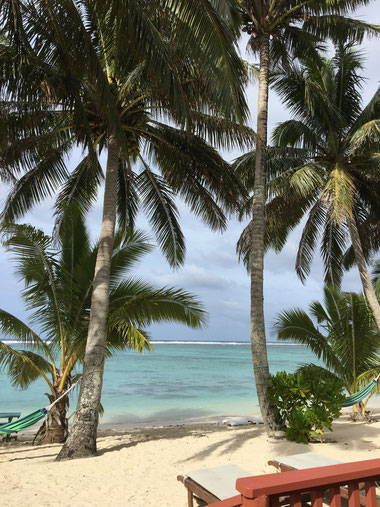 ---
SOUND
Different sounds are evident everywhere here. The constsnt crashing of waves on the reef in the distance. The slow traffic humming by at a relaxed 50km/h. The chickens and roosters roaming freely around the island. On certain parts of the island you might also hear the sudden sound of a plane landing or taking off, but only a few times a day so it's still peaceful. There are so many more sounds that are different to home…
A conch shell being blown on a tour somewhere. A pair of ukuleles strumming some afternoon tunes, sometimes with drums beating along creating lovely Polynesian music that makes you want to shake your hips. It's music to your ears!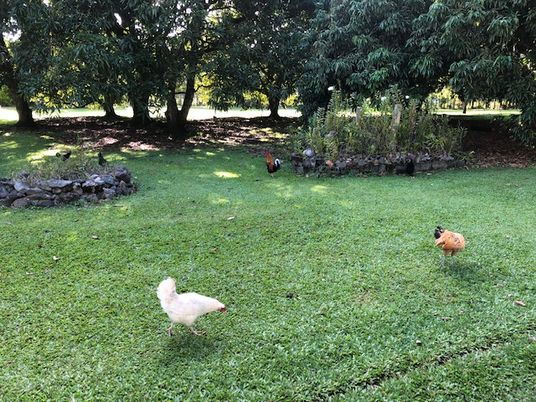 ---
TOUCH
The best way to feel Rarotonga is through your bare feet! Kick those shoes off and feel the sand between your toes, walk on the wet grass after a downpour and connect to the Island via a solid grounding.
Feel the sun and warm tropical air on your skin especially if escaping a winter back home. Pick up a coconut to hold one in its whole form. Learn how to open it and discover all parts that make up this essential Island resource.
Find Mata George from Sunshine Raro to try your hand at traditional weaving using coconut leaves. He also teaches the traditional Umu cooking. Help prepare the food to be cooked and return to it a few hours later to enjoy your earth oven meal. The tastiest food you'll eat on your holiday.
Visit Discover Marine and Wildlife Eco Centre. They have a few tanks (besides many others) that allow a hands on approach for learning about some things of interest. Pick up a blue Starfish or a sea cucumber to see what they feel like.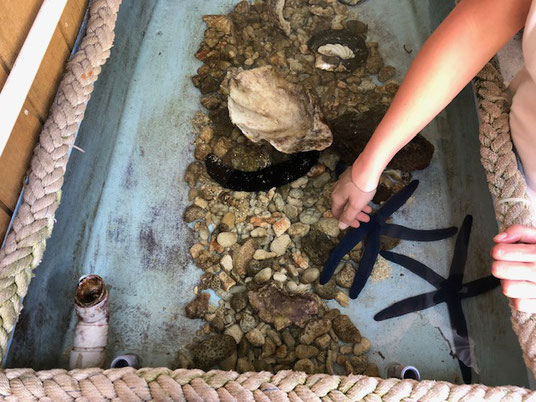 ---
TASTE
The taste of Island food is fresh and creamy with flavours of coconut, taro and seasonal fruit and vegetables. Everything here has so much more flavour compared to what you buy in the supermarkets at home. And any wonder, the weather and volcanic soil provide perfect growing conditions.
Fruit is so much sweeter and full of flavour, coconut cream so rich straight from the source and seafood so plentiful. Take advantage of the roadside stalls selling fresh locally grown and made produce.  Freshly caught seafood and fish is available everywhere and in many forms.  Eaten raw (Ika mata), as a steak or in sandwiches all over the Island. 
Food always tastes better when someone else makes it and you'll devour the most flavoursome food while here in Rarotonga.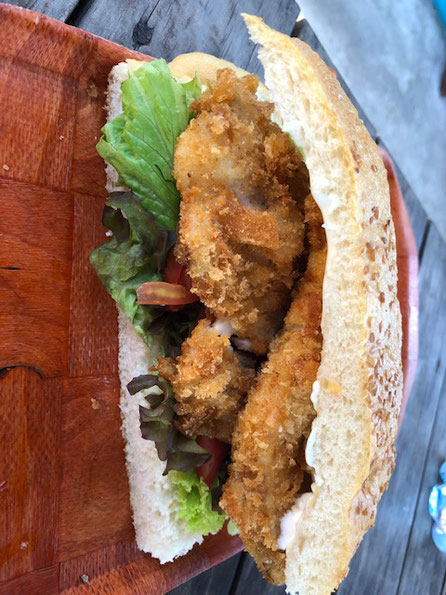 Rarotonga will seduce you with its warm temperatures, happy vibe, its delicious food, the beautiful people, its tropical scents, fast drum beats, dancing and culture.
It is everything you imagine a tropical island to be. You'll remember everything about Rarotonga because it will ignite all of your senses. The taste, touch, smell, sight and sounds of Rarotonga will help you remember your holiday forever as a special tropical island paradise.