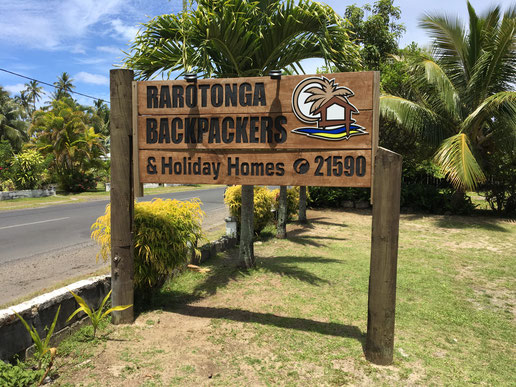 MY STAY,
MY REVIEW.
MAIN BEACHFRONT COMPLEX
After being picked up at the airport, we checked in (given our key) at 1am and were taken to our beach hut. I immediately dumped my bags and took a few steps to the ocean, literally 30m from our door step. As it was late, I hit the pillow and woke six hours later to the sounds of roosters, waves breaking out on the reef and palm fronds swaying against the window I looked through while waking up. I was back in paradise and this time staying at Rarotonga Backpackers.
Quite possibly the best backpackers in the world!? 
I made a coffee and opened the door of the beach hut while my partner slept. It faced the back of two beachfront units mounted up off the sand looking straight out to the lagoon. It was a beautiful sight to soak up while drinking my coffee.
Pinching myself, I realised we were staying at a special backpackers property. It was our first backpackers experience and I think we chose the best one to stay at first.
The beachfront property is on the western side of the Island and at the end of each day you can enjoy the best and most direct sunset views. Perfect! The lagoon is wide and rockier here which makes for great snorkelling and exploring under the water.
The pool and BBQ area behind our hut separated the beachfront self contained accommodation from the main building where the shared kitchen, lounge, bathrooms and dorm rooms are. The whole property is well set out with everything you'll need. These guys cater to the widest range of travellers in Rarotonga.
Our Beach Hut was $85pn for two people and it was perfect for what we needed. All beach huts have their own ensuite bathroom, Queen bed and a small kitchenette to make toast and coffee. This made it easy to have our own cheap breakfast before heading out to explore the Island.
We didn't need room service, maid service or air conditioning during our stay. Literally a bed, shower and kettle are all I need while here and Rarotonga Backpackers provided perfectly.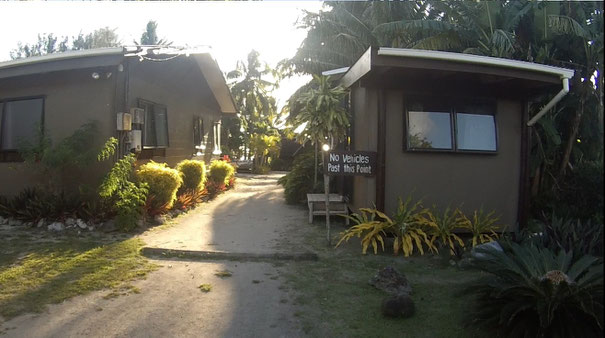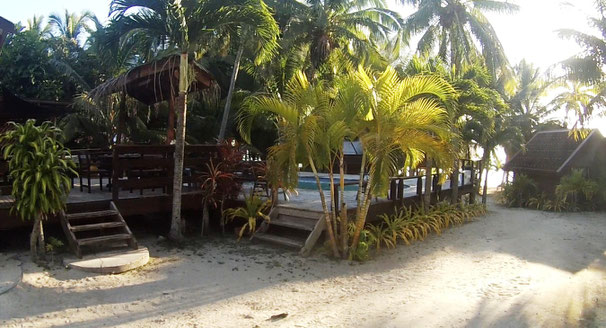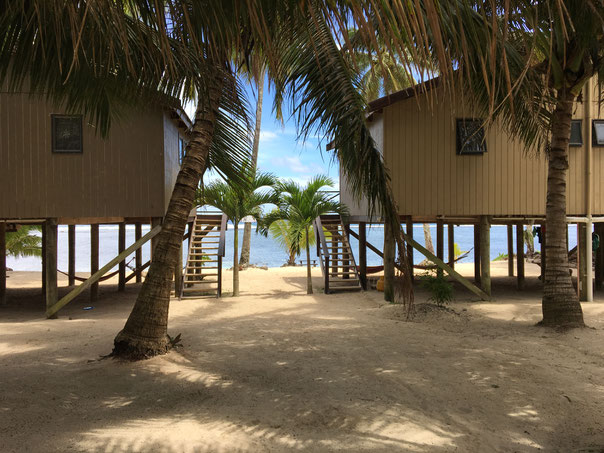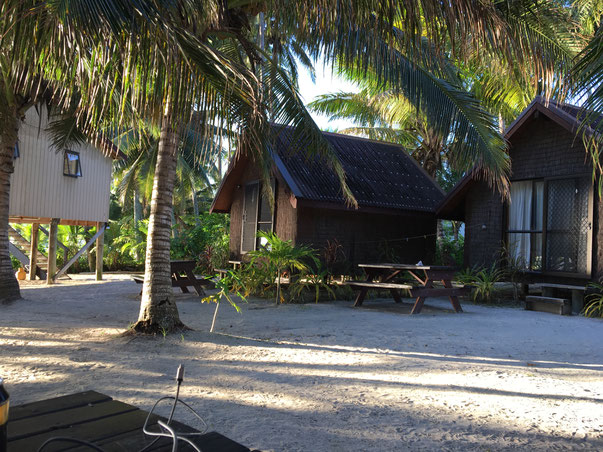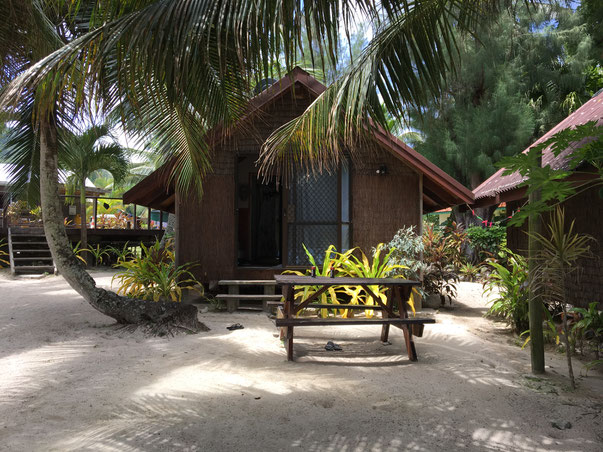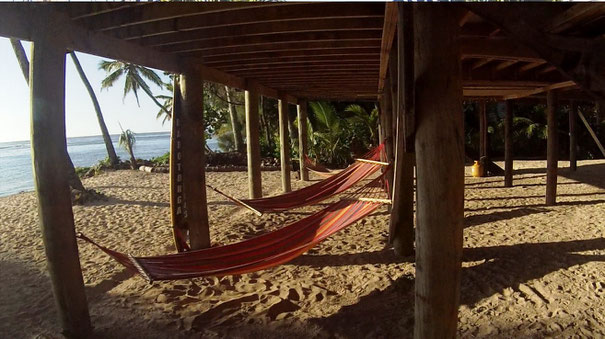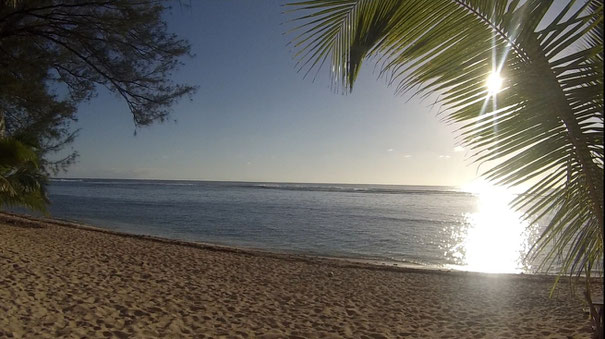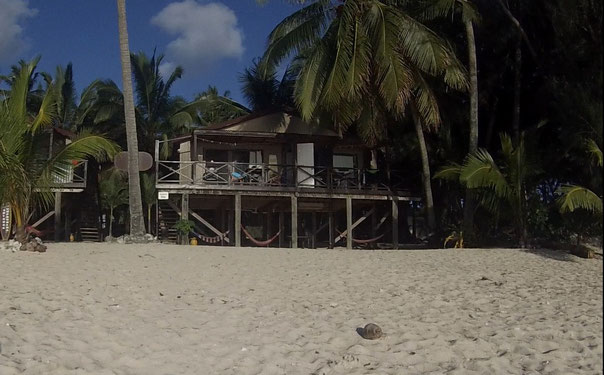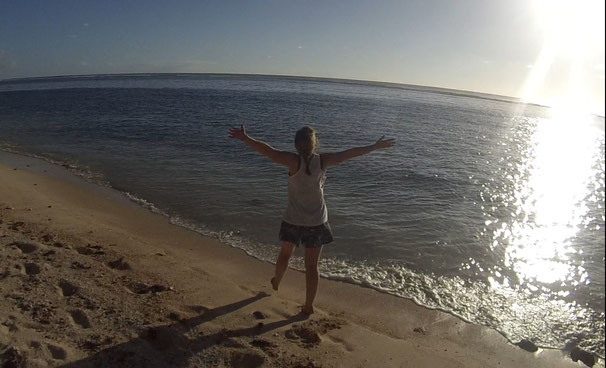 ---
Rarotonga Backpackers have the widest options in accommodation ranging from singles and couples to families and group bookings at any of their four properties located on the Island.
All styles of accommodation can be found at the main beachfront complex on the western side of Rarotonga. Types of rooms and prices range from $23pn for one, in the dorm to beach huts with a bathroom for 2 at $85pn and up to $150pn for four people in their oceanfront unit with own facilities.
Close to the main beachfront complex is the Garden Bungalow property sitting 150m from the beach. The bungalows are self contained and ideal for couples at $85pn.
The other two properties are located a few kilometres East of Avarua on the North Coast. Both have a three bedroom house available for a family of 4 at $245pn and one of these properties has three self contained beachfront units for couples at $100pn. All are fantastic places in great locations. These guys are my #1recommendation for accommodation.
THE 4 PROPERTY'S  OF RAROTONGA BACKPACKERS ARE
Main beachfront complex
Garden Bungalows
Are Tupapa Beach House
North Coast Beach
Rarotonga Backpackers provide airport transfers at only $10pp and can be arranged by contacting them via email on their website HERE when booking accommodation.
Paul can be found at the office of the main complex daily between 9am-12pm if you need to speak to him during your stay