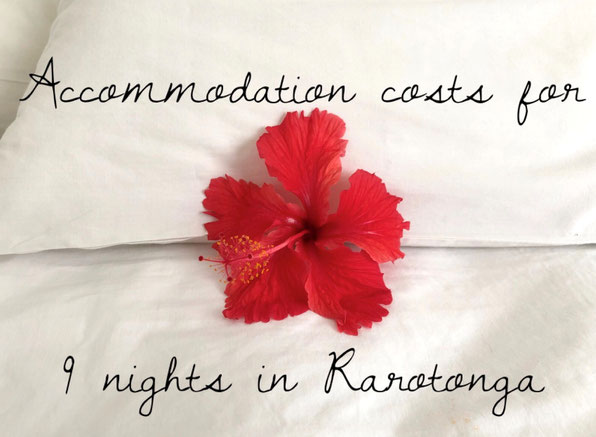 Where you're going to sleep while on your holiday can take up a big part of your holiday budget. You don't want to waste too much in this category as it really is only a place to rest, wash and sometimes eat. Try to keep the price to about a third of your total holiday budget or costs can get out of control.
On my recent stay I booked 4 different properties to review for the website but wanted to keep our cost for accommodation to $1,000 for 9 nights. I managed to get the cost so close at $1,007 nzd
The costs listed where we stayed here are per night for 2 people.
TOTAL COST OF
BUDGET ACCOMMODATION
FOR 2 PEOPLE , 9 NIGHTS IN
RAROTONGA =
$1,007.00 nzd 
This worked out to be an average of $111 per couple, per night! 
:)
Read other relevant articles here